Overview for medical professionals
Largely this site is aimed at potential clients little or no understanding of Hypnotherapy, Cognitive Behavioural Therapy, however this page is aimed at fellow therapists, hypnotherapists or medical professionals who are looking for a different level of information.
Approach to Therapy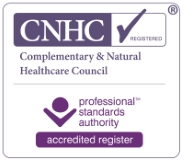 Steve's approach to therapy includes ideas, procedures from a number of therapeutic disciplines but is heavily biased towards evidence based approaches supported by rigorous research and testing. He uses a predominantly Cognitive Behavioural Therapy (which in itself has a large evidence base and is recognised by NICE for specific conditions) based approach to hypnotherapy, often referred to as Cognitive Behaviour Hypnotherapy.
This approach considers hypnosis to be a normal facility of the brain rather than a special state and that hypnosis enhances and can be considered an adjunct to proven cognitive therapies. So proven approaches from CBT have been tested and found to have increased efficacy when performed using hypnosis.
It also promotes a different view of hypnosis itself; it does not accept the notion of hypnotic trace (the special state mentioned above) or the common model of hypnotherapy based upon the existence of an inner 'unconscious mind'; being some powerful yet hidden mental facility that can be accessed through hypnosis to effect therapeutic change.
This view of hypnosis is one where the client is educated to create a positive and accurate expectation of hypnosis and they are encouraged to consider therapy as a partnership between client and therapist working in a therapeutic alliance. Therapy is very clearly positioned as something the client does themselves with the guidance of the therapist. Again this is different to other styles of hypnotherapy which describe therapy and indeed hypnosis as something the therapist does to the client.
Whilst the root cause of a clients issue is often in the distant past Steve's therapeutic approach focusses on the current perceptions, the attached emotions and beliefs. His focus is on the here and now and he does not need clients to review and revivify past traumatic events to achieve therapeutic outcomes. He does not use regression as he believes the process is flawed in concept and risks retraumatisation.
Why this approach?
Steve's rationale for using this approach has two main elements:
Firstly - in positioning the client as part of the therapeutic alliance or partnership, that they are essentially being trained and share the responsibility for the achievement of their goal, is empowering. The client is learning self-efficacy and how to resolve their presenting issue themselves.
Secondly - in being evidenced based this means that better choices of therapeutic approach can be made on the basis of peer reviewed trials and meta-analysis' results identifying the approaches that offer the best efficacy.
Whilst this can be seen as a shift away from 'traditional' hypnotherapy based on ideas such as suggestion and utilisation of the 'unconscious mind' it is actually a very mature approach whose stoical basis can be traced back to James Braid who first coined the term 'hypnosis'. The main body of empirical research in this area was competed in the 1950's-60's by the main proponents of the 'non-state' view of hypnosis Sarbin (Role Play), Barber (Cognitive Behavioural Hypnotherapy) and Spanos (Teaching Cognitive Strategies) and more recently by Irving Kirsch who is still active in the field of psychology and noted for his work on hypnosis, placebo and expectancy.
Client Perspective
Unlike this page - in Steve's practice therapy is presented in a non-technical and jargon-free manner and as a common sense and credible approach with little magic or 'woo' factor. He does make careful and considered use of hypnotic phenomena, which to many clients can appear magical as it is a new experience for them. This is to assess their assimilation of the hypnotic mind set, their willingness and ability to engage their imagination, and to provide them with a convincing experience of the power of directed belief.
Training and Speaking
In additional to running his therapy practice Steve also is senior tutor at the Anglo European College of Therapeutic Hypnosis in Bournemouth, UK. This is one of the main UK based schools and is highly regarded within the industry providing HPD diploma level training with external validation and accreditation by the NCH. Steve also speaks on hypnotherapy topics and is a regular contributor to a number of hypnotherapy peer group including as a moderator on Adams Hypnosis Hub